Department Profile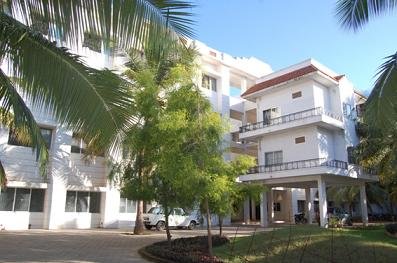 The Department, born with the institute in 2002, has dedicated itself to improving quality education, academic excellence and developing both community oriented and industry based research and consultancy. With full fledged laboratories, highly qualified faculty, advanced equipments and testing machines and professional software, the department has been demonstrating remarkable progress to achievement.
Students who have passed out of the department have shown merit and competence both in India and other countries. Our faculty members are presenting & publishing papers regularly in reputed conferences and Journals. The departments have been successfully carrying out sponsored seminars, conferences, non formal courses, and awareness programmes etc.
The department is also engaged in consultancy, helping industries for product development and students for their research projects. Our clients includes Department of Rural Development Agency (DRDA), Public Works Department, Municipalities, Southern Railway,Tamilnadu Water Supply and Drainage Board(TWDB) and Private agencies etc.
The Department is conducting B.E. Civil Engineering, M.E. Structural Engineering, M.E. Construction Engineering and Management and Ph.D., Programmes. The B.E. Civil Engineering course has been accredited by NBA.
The department has well equipped laboratories to meet the requirements of under and post graduate courses in Civil Engineering and also to facilitate consultancy and material testing.